Shaping the Future of Writing With AI
Welcome to WriterBuddy, a team of passionate individuals who are dedicated to shaping the future of writing with AI. We're using the power of AI to supercharge human creativity and make it easier than ever to generate high-quality content that truly impacts your audience.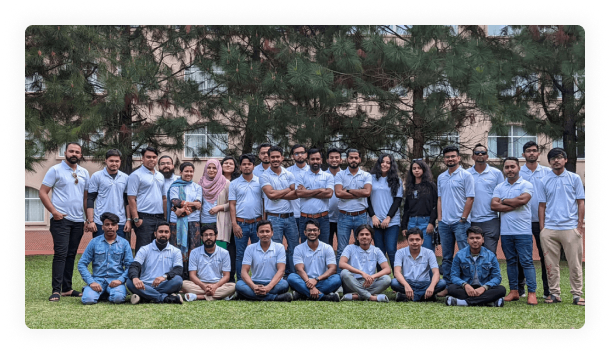 As Seen On





The Problem
Writing is the most used form of communication, yet millions of people struggle in their professional life just for not being able to write properly. The National Association of Colleges and Employers (NACE) found that 93% of employers consider effective writing skills as very important or essential (NACE, 2021). A survey conducted by the American Management Association (AMA) showed that poor writing skills lead to lost productivity, poor communication, and decreased credibility in the workplace, with 72% of respondents indicating that poor writing skills among employees are a problem in their organization (AMA, 2018). These studies make it clear that the ability to write effectively is crucial in the professional world.
Our Mission
Being able to write effectively can make a significant difference in millions of people's lives, and at WriterBuddy, we are on a mission to help millions of people write better, communicate better, and make an impact in their lives. We believe that the ability to write effectively should not be a barrier to personal or professional growth. We will use the latest AI technology to help millions of people writer better. Join us in our mission to empower millions of people to write better and communicate effectively.
We Are Just Getting Started
Pre-launched
Nov 2022
First User
Nov 2022
Hit 1k Users
Dec 2022
Hit 5k Users
Jan 2023
Our Core Values
Our core values shape our mission and guide our actions. We are dedicated to upholding these principles in everything we do.
User-centered
We prioritize the needs and preferences of our users in the development and design of our products.
Integrity
We are committed to being honest and transparent in all our actions and decisions.
Innovation
We continuously strive to improve and push boundaries through the use of technology and new ideas.
Empowerment
We believe in empowering individuals and organizations to reach their full potential through our tools and services.
Collaboration
We believe in working together to achieve common goals and create a better future for all.
Responsiveness
We are committed to being responsive and adaptable to the evolving needs and demands of our users and the market.
Want to Make a Difference?
We are always seeking passionate individuals to join our mission to empower our user everywhere. Think you're up for the challenge?
Join Us in Our Mission