Career
Be a Part of Our Growth Story
Join WriterBuddy and help us build the future of content writing with the power of AI. We're seeking talented individuals passionate about technology and the betterment of human life to join our team. Think you'd be a good fit?
Growth Opportunity
Join a Growing Industry
According to market research, the global content marketing market size is projected to reach an astonishing USD 584.02 billion by 2027. As a part of WriterBuddy, you'll be joining a massive and growing industry, with ample opportunities for growth and career development. Join us, and let's shape the future of content marketing together.
Content Marketing is Expected
to Reach $584B by 2027
Source: Technavio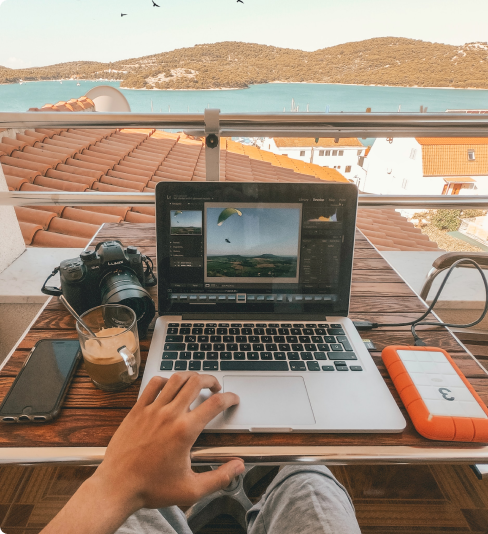 Remote-First Team
Work Where You Thrive
Work Where You Thrive At WriterBuddy, we understand the importance of flexibility and balance in today's fast-paced world. That's why we have been a remote-first company from our inception. By working remotely, our team members have the autonomy and control to manage their personal and professional lives in a way that works for them.
Benefits and Perks
Team members are the heart and soul of Recharge, and we go the extra mile to take care of you.
Competitive Salary
We value and invest in our team by offering competitive salary and other packages.
Work From Anywhere
Our team members can work from anywhere in the world. We never place restrictions on locations.
Flexible Hours
Work the hours that suit you best. We trust our team members to manage their own time and be accountable for their work
Flexible Paid Time Off
We value your dedication and want you to have the ability and support to recharge when needed.
Company Retreats
We value making in-person connections. This is why we arrange company retreats.
Personal Growth
We provide our team members with a variety of opportunities for development and self-improvement.
No Matching Position?
We believe that everyone has something unique to offer, and we're always looking for talented and passionate individuals to join our team. If you believe that you can contribute to our company in any way, we would love to hear from you.
[email protected]