AI Writing Tool for Your eCommerce Business
Use Our eCommerce AI writing tool to write SEO-optimized product descriptions, social media posts, ad copy, emails, and more for your eCommerce business.
Trusted by awesome companies





How eCommerce AI Tools Work
WriterBuddy made it super easy for eCom business owners to writer SEO-optimized AI generated eCommerce content in minutes.
Choose Your Desired Template
Start by choosing your desired eCommerce templates. If you want to write a product description choose product description tool.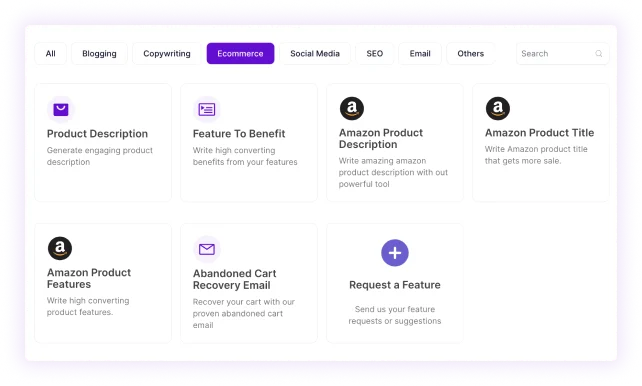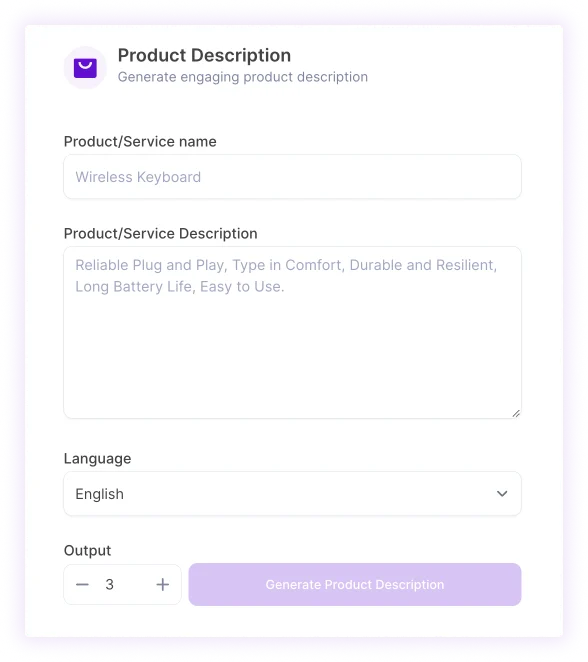 Give a Bit of Content
Just provide us a bit of content to generate SEO-optimized content for your eCom store.
Get Your Content Ready
Get multiple high quality results to choose from. Polish and use these as you wish.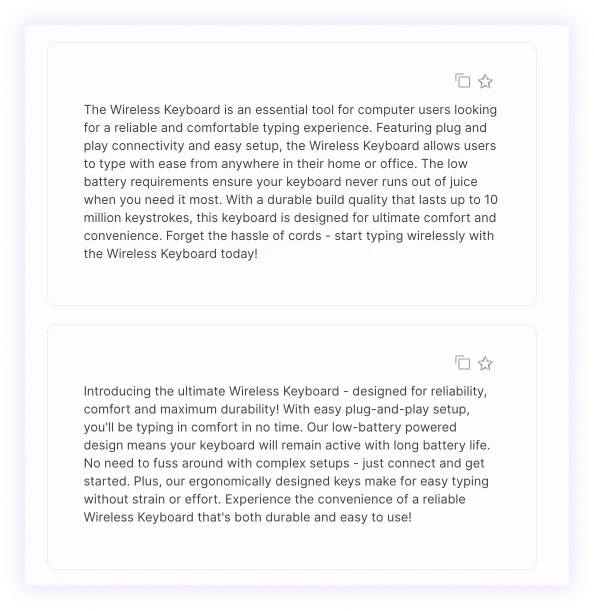 Don't just take our word for it
What People Say About Us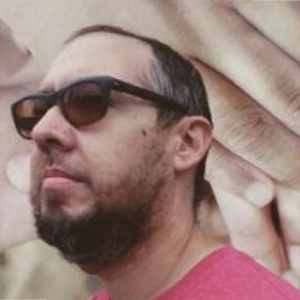 Albert Vatveri,
Founder of vatveri.com
I've been using WriterBuddy for a while now, and I have to say that it's helped me overcome my writer's block. It's easy to use and helps me get my ideas down quickly. I highly recommend it to any writer who is struggling with their writing.

Supercharge Your Store With These eCommerce AI Writing Tools
Supercharge your eCommerce marketing with the most advanced AI writing tool WriterBuddy. Get help from our AI tools and create high-quality content 10x faster.
Get started With 2000 Free Monthly Credit
Want to level up your content game? Get started today with 2000 monthly free credit.
Get 2000 Free Credit